Partners
The 4FUN consortium consists of 14 partners from 9 European countries and comprises SMEs, research organizations, large companies, non-governmental organization and a  non-profit standardization organization.
AEIFORIA Srl – Italy (Coordinator)



Expertise: risk assessment, management and communication, pesticide fate modelling, environmental monitorings
Website: www.aeiforia.it
4FUN participants: Gabriella Fait, Federico Ferrari  (federico.ferrari@aeiforia.it), Tommaso Ferrari, Marco Trevisan



Electricité de France S.A. – France



Expertise: (eco)toxicology, exposure assessment, envioronmental and health risk assessment, multi criteria decision analysis, modelling
Website: www.edf.fr
4FUN participants: Philippe Ciffroy (philippe.ciffroy@edf.fr), Laura Marang, Bertille Richard, Taku Tanaka
Facilia AB – Sweden



Expertise: risk assessment, radioecology, simulation modelling, software development, web programming, statistical methods
Website: www.facilia.se
4FUN participants: Boris Alfonso, Rodolfo Avila, Annika Johansson, Erik Johansson (erik@facilia.se)

Institut National de l'Environnement Industriel et des Risques – France



Expertise: human toxicology, multimedia modelling, regulation in environmental and health, risk assessment
Website: www.ineris.fr
4FUN participants: Celine Brochot (celine.brochot@ineris.fr), Alexandre Pery, Florence Zeman

Vlaamse Instelling Voor Technologisch Onderzoek N.V. – Belgium



Expertise: risk assessment, exposure modelling, biomonitoring
Website: www.vito.be
4FUN participants: Johan Bierkens (johan.bierkens@vito.be), Tine Fierens, Mirja Van Holderbeke
ARCHE bvba – Belgium



Expertise: environmental toxicology, exposure modelling, preparation of risk assessment dossiers for industry
Website: www.arche-consulting.be
4FUN participants: Tineke Dewilde, Patrick Vansprang, Frederik Verdonck (frederik.verdonck@arche-consulting.be)
Agencia Estatal Consejo Superior de Investigaciones Cientificas – Spain



Expertise: fate of environmental pollutants, envioronmental chemistry
Website: http://www.cid.csic.es/
4FUN participants: Damià Barcelo Culleres, Zoran Banjac, Marinella Farré Urgell, Antoni Ginebreda Marti (agmqam@cid.csic.es)
Consorzio Venezia Ricerche – Italy



Expertise: environmental risk assessment and management, rehabilitation of contaminated sites, development of GIS-based Decision Support Systems (DSSSs), Multi-Criteria Decision Analysis (MCDA)
Website: www.veneziaricerche.it
4FUN participants: Elisa Giubilato (giubilato@unive.it), Marina Zago
Università Ca' Foscari Venezia – Italy



Expertise: analytical determination of pollutants in environmental matrices, environmental modelling, human and ecological risk assessment
Website: www.unive.it/dais
4FUN participants: Andrea Critto (critto@unive.it), Antonio Marcomini
BearingPoint



Expertise: business consulting, technology transfer
Website: www.bearingpoint.com
4FUN participants: Sabine Albouy, Xavier Houot, Romain Striffling (romain.striffling@bearingpoint.com)


Enviresearch Ltd. – United Kingdom



Expertise:
consulting in regulatory and risk assessment, technology transfer through training
Website:
www.enviresearch.com
4FUN participants:
James Garratt (
garratt@enviresearch.com
), Loraine Smith
Group for Environmental Awareness Development – Serbia



Expertise:
promotion of environmental awareness, operational projects for environment protection (Natura 2000)
Website:
www.gres.org.rs
4FUN participants: Aleksandar Vlajic (a.vlajic@gres.org.rs)


Austrian Standards Institute – Austria



Expertise: development of norms, rules, and standards, coordination of the Austrian experts in the development of European and International standards
Website: www.as-institute.at
4FUN participants: Annette Altenpohl (annette.altenpohl@as-institute.at), Karl Gruen, Josef Winkler
EUrelations AG – Switzerland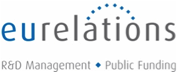 Expertise: project management, innovation strategies, dissemination of scientific results also to non-scientific target audience, training
Website: www.eurelations.com
4FUN participants: Katrin Reschwamm (KReschwamm@eurelations.com)
Università Cattolica Del Sacro Cuore – Italy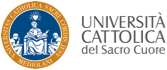 Expertise: risk assessment and management, risk communication, stakeholder analysis and communication
Website: http://www.unicatt.it/
4FUN participants: Ettore Capri (ettore.capri@unicatt.it), Nicoleta Suciu
SEARCH
NEWS & EVENTS
4FUN workshop in Belgrade, Serbia

A 2-day day workshop was run in Belgrade on the 20th and 21st April. The workshop was aimed at environmental scientists, government ministries and...

2nd press release via CORDIS Wire

A press release entitled "New CEN Workshop "Merlin-Expo" in Brussels on July 2" was published via CORDIS Wire.  It presents  the Kick-O...

1st press release via CORDIS Wire

A press release entitled "Assessing human exposure to chemicals" was published via CORDIS Wire.  It describes the 4FUN project and the M...

During the 4FUN 3rd Consortium Meeting, which took place in Barcelona on 3rd-5th February 2014, a decision was made on the name of the standardised software.  It was decide...

The 3rd Consortium Meeting was held in Barcelona (Spain), on 3rd – 5th February 2014.

The 2nd Consortium Meeting took place in Milan (Italy), on 8th-10th July 2013.

The 4FUN project was launched during the kick-off meeting, which was held in Brussels (Belgium), on the 11th – 12th November 2012.  The participants ga...
NEWSLETTER
FIND US